Well, I'll start this off with full disclosure. I did not see Mt. Fuji. I mean, i saw the base of it. The rest of the mountain was entirely covered by a nice blanket of fluffy grey clouds, which at the time I did not realize were precluding the incoming typhoon about to smack the southeast of Japan.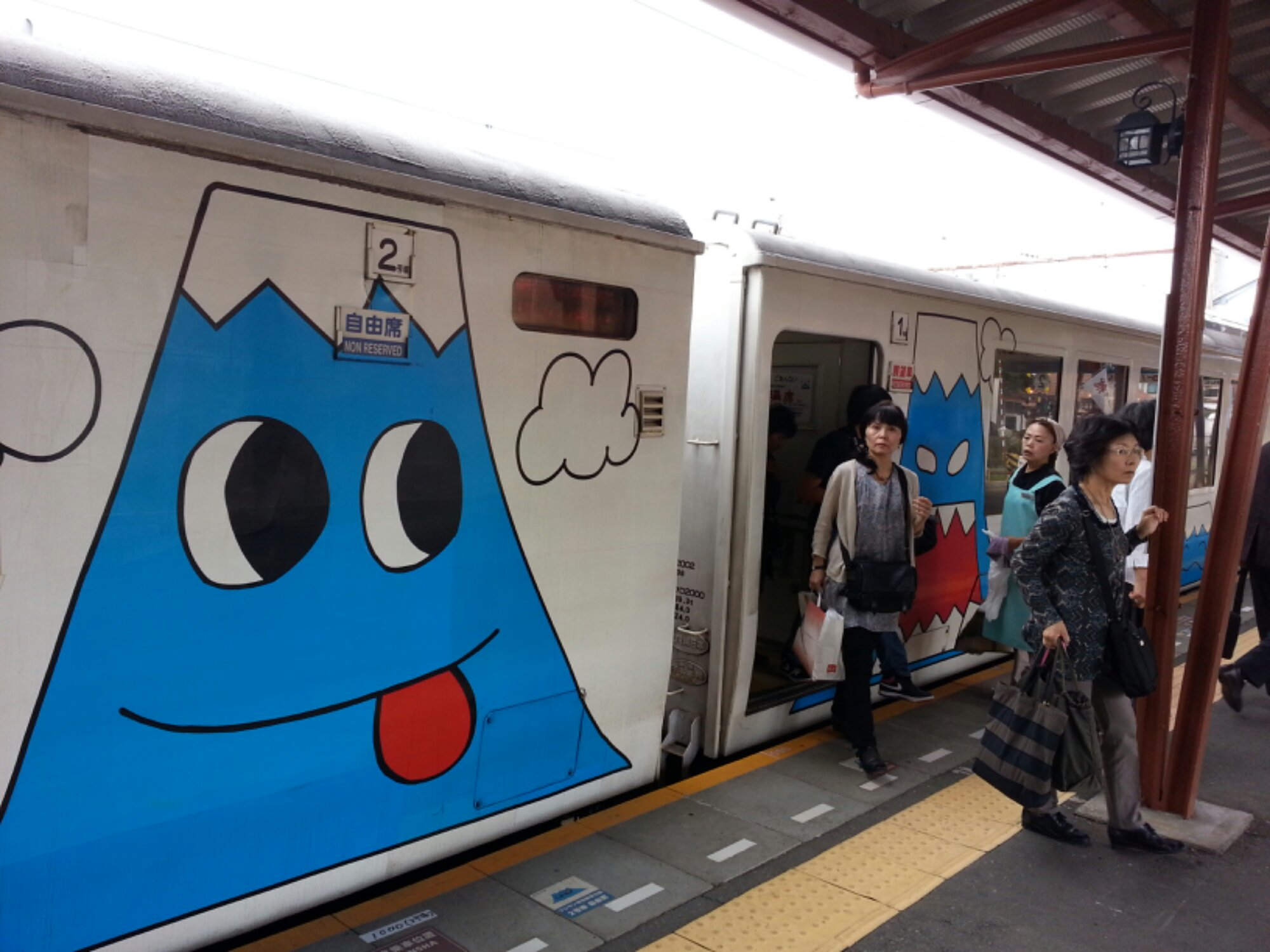 I left Nagano at 6AM with a good feeling, but it was pretty damn early – the whole journey from Suzaka to Kawaguchiko (Nagano area to Fujisan area) was going to take a little less than 5 hours. 2/3 of it was on the Shinkansen but I had to take three local/express trains after. I didn't realize it but this would be the last Shinkansen I'd take – in total I'd been on 7 bullet trains this trip, which was pretty cool to realize. After several transfers I got into Kawaguchiko Station at around 11AM… and could not see any mountain. I was a little sad, because the weather forecasts leading up (and even at that moment) had said it was going to be sunny all day. Apparently the day before was absolutely beautiful. Sigh.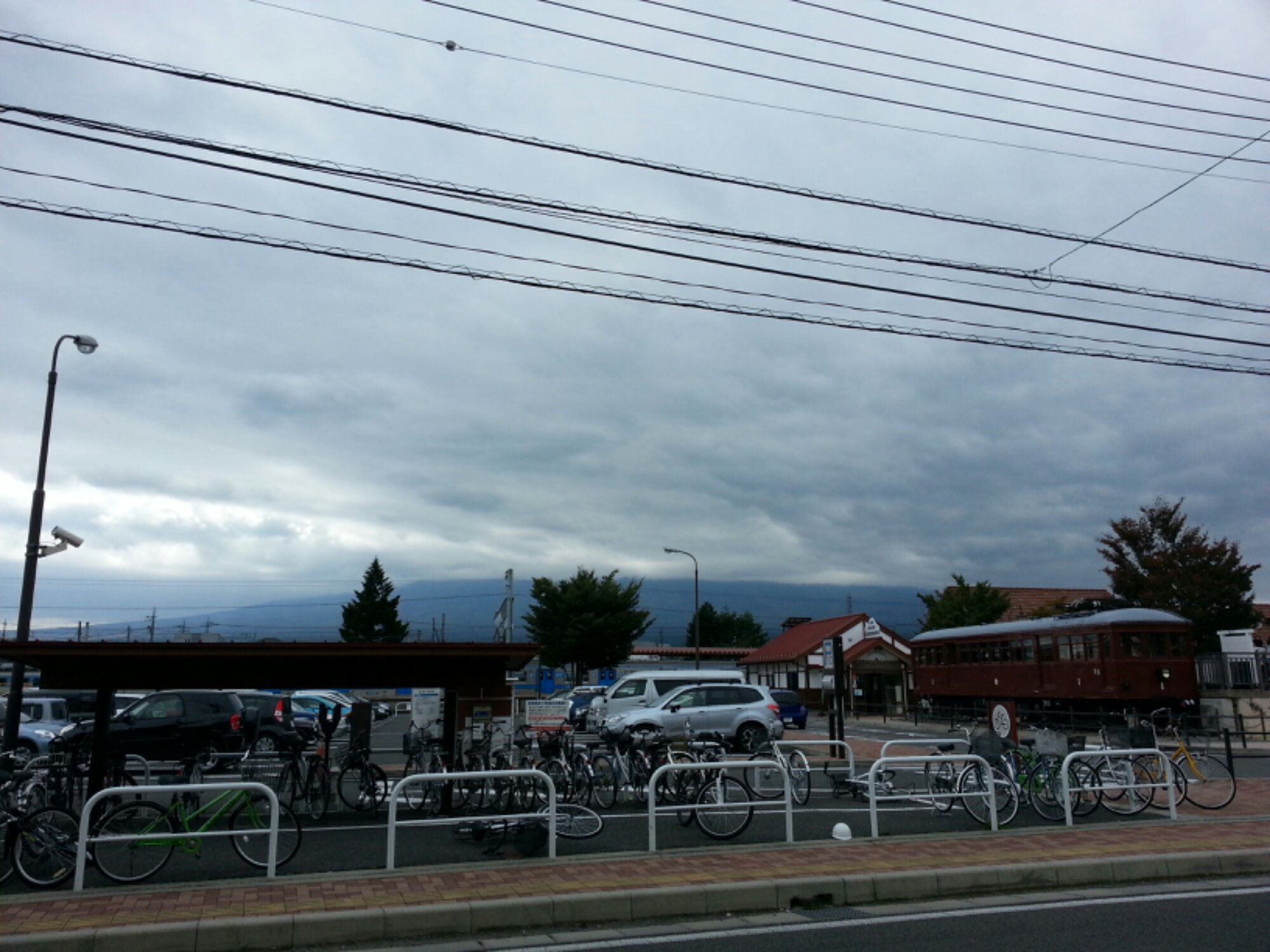 I booked the same hostel chain I stayed at in Hiroshima and they picked me up from the station. This hostel was nice, spacious, and very friendly staff. Not to be discouraged by no sight of Fujisan, I rented a bike and took a leisurely 12 mile ride around Lake Kawaguchi. I had to look up biking rules in Japan since I had no idea what they do here. That was the first challenge. Bikers are supposed to stay on the road unless under age 12, but supposedly 60% of the population doesn't know that and rides on the sidewalk instead. Being a stickler for rules, I tried my best to stay on the road. But I also was not wearing a helmet. Japanese drivers are extremely good drivers, so they all weave around me without hesitation. THIS IS TERRIFYING. Not only was I not wearing a helmet, I was trying to stay fast and keep pace with traffic so they'd stop weaving around me.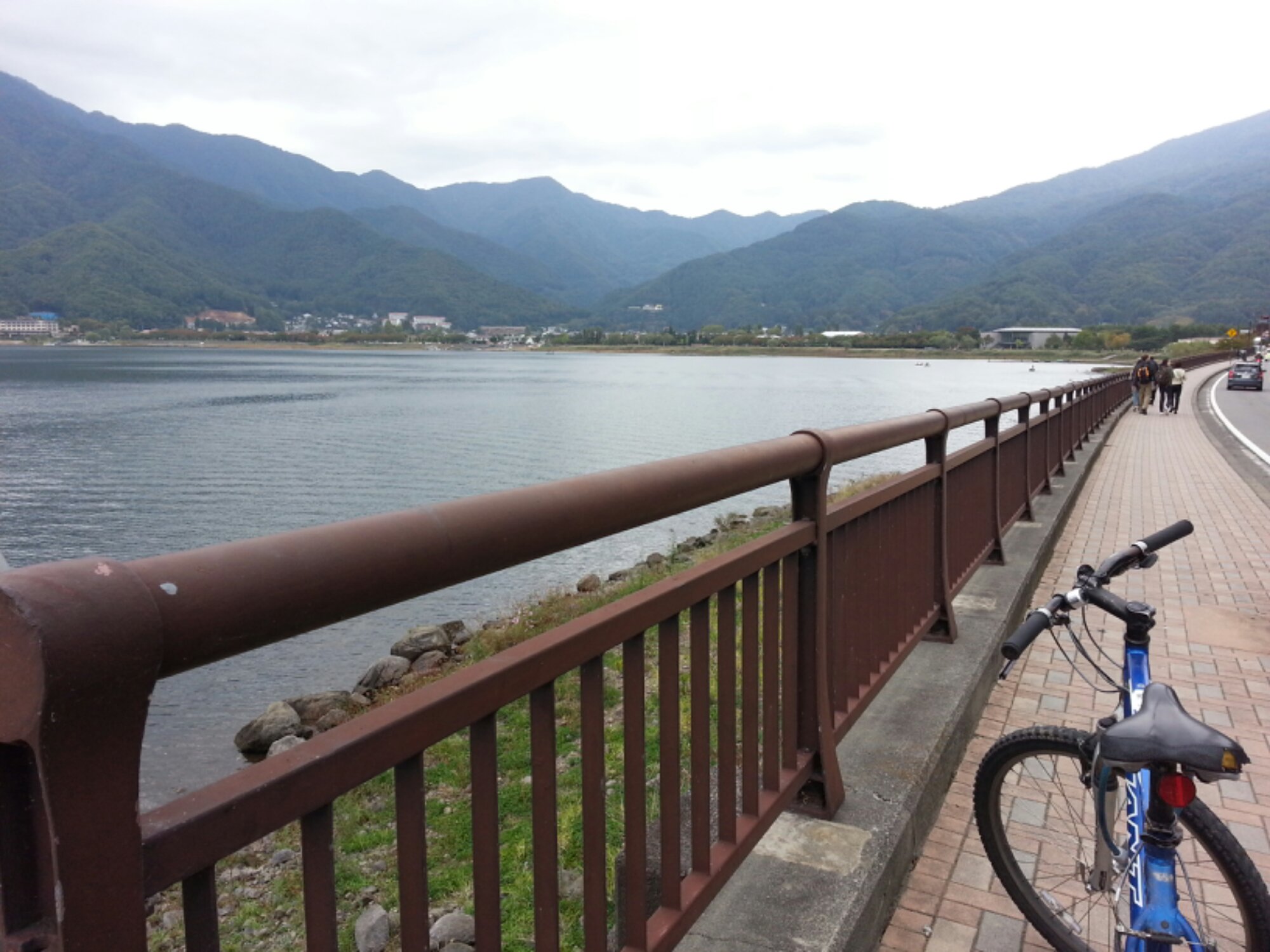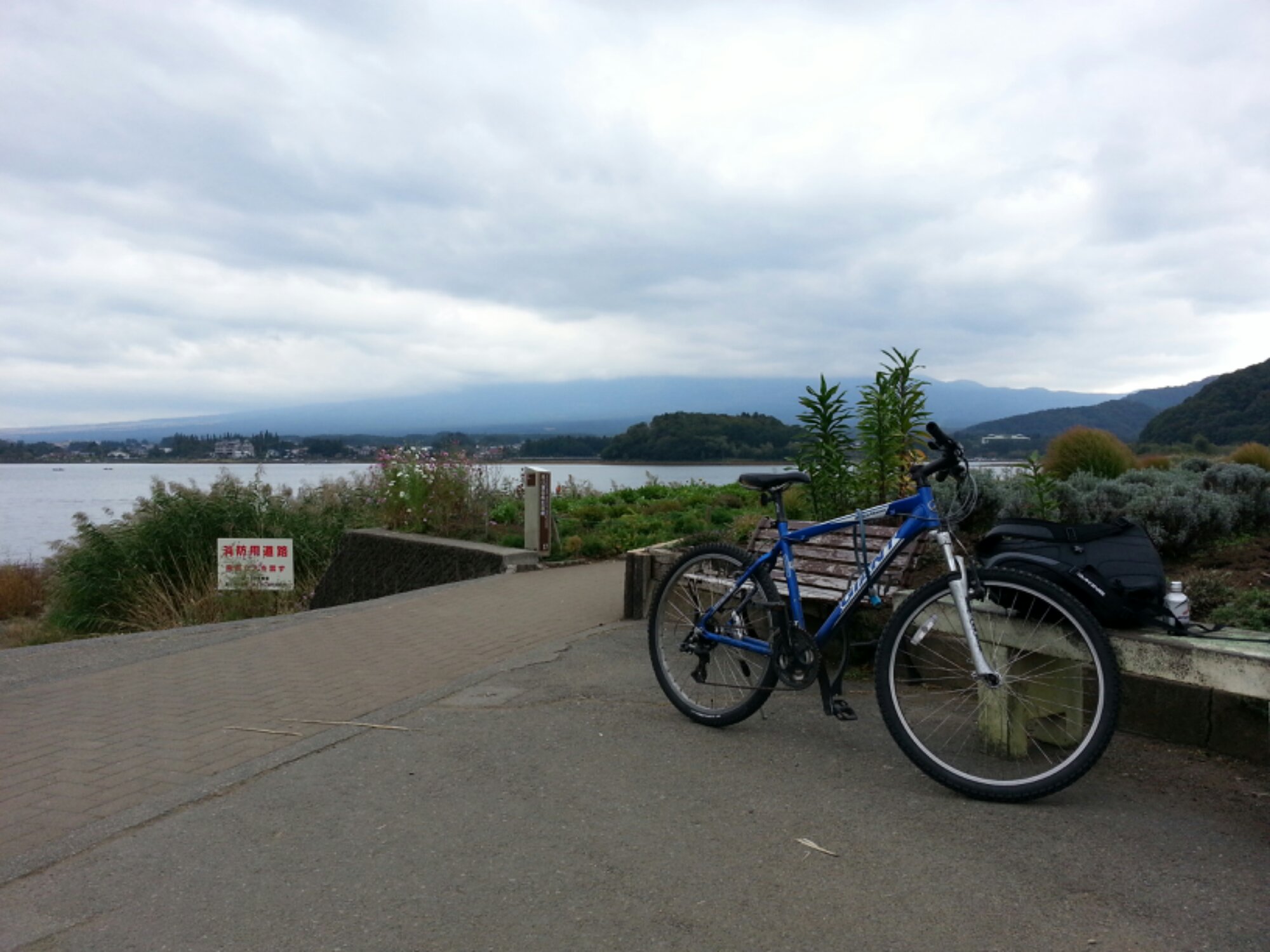 I did hit a few nice viewpoints around the lake which, had Fujisan not been taking a nap, would have had some amazing views. However, I was still enjoying the (non-lethal part of the) bike ride, and the fall colors were JUST starting to come in so the sights other than Fuji were nice as well. In addition, I was able to get my first exercise of the whole trip (if you don't count lugging around a 75lb+ pack around Japan). The temperature was a cool 65 degrees, overcast and breezy so I didn't sweat too much or feel terrible once I got back.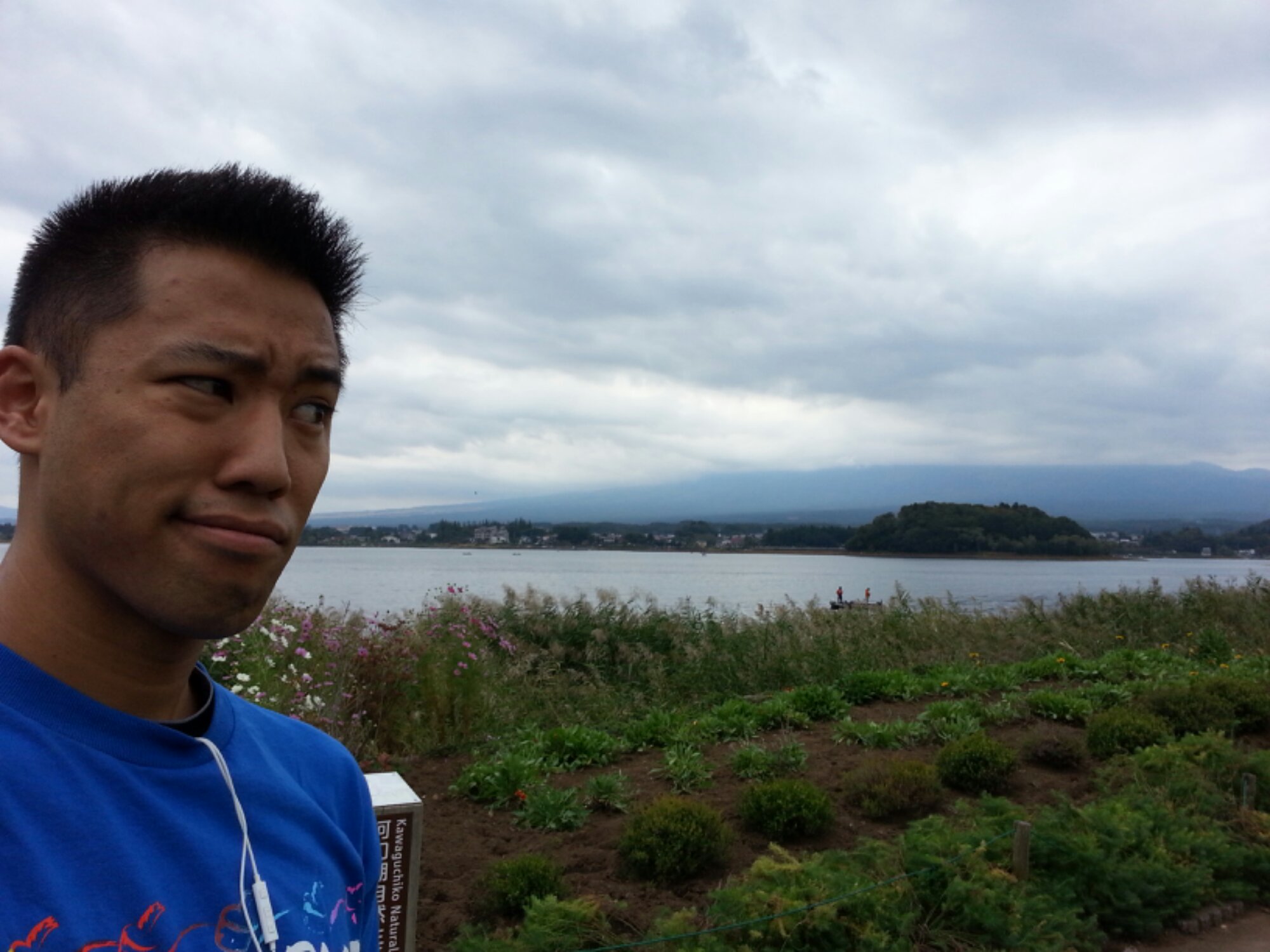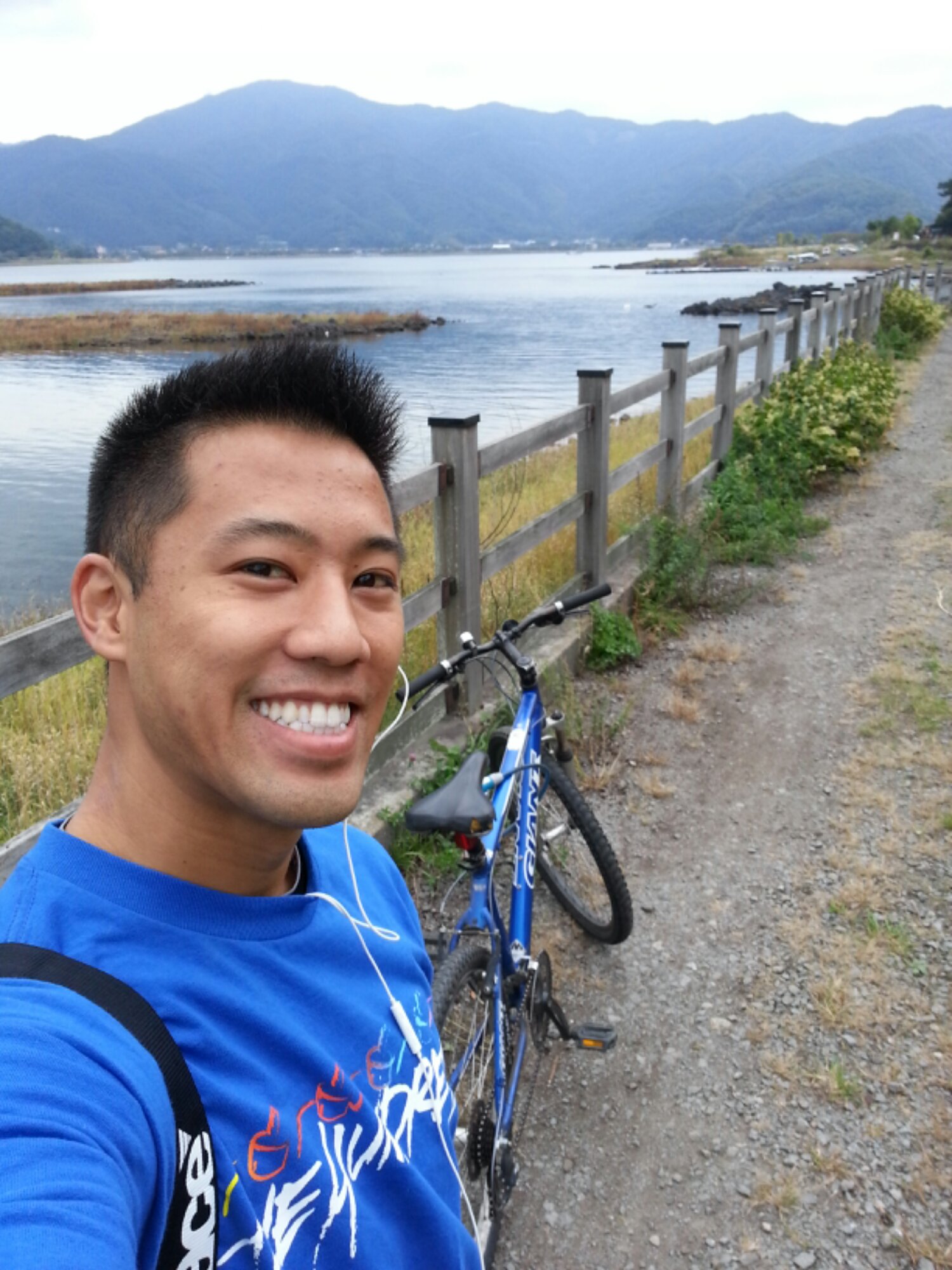 I got back and wandered Kawaguchiko town a bit, and found that the local specialty food for Yamanahi prefecture is a kind of hot pot called "houtou," which has thick, dumpling-dough noodles in a thick miso based soup, filled with vegetables (napa, squash, carrots, onions, etc) and a choice of meat. There was a particularly high rated restaraunt just down the road from the hostel so I tried there; it was the type where you sit on a pillow on tatami floors, which was an always uncomfortable but fun experience. The food itself was very good. The thick, long noodles were just like eating dumpling skins, it was nice to eat a lot of vegetables for once, and I got spicy galbi meat which was more like bulgogi but was still delicious.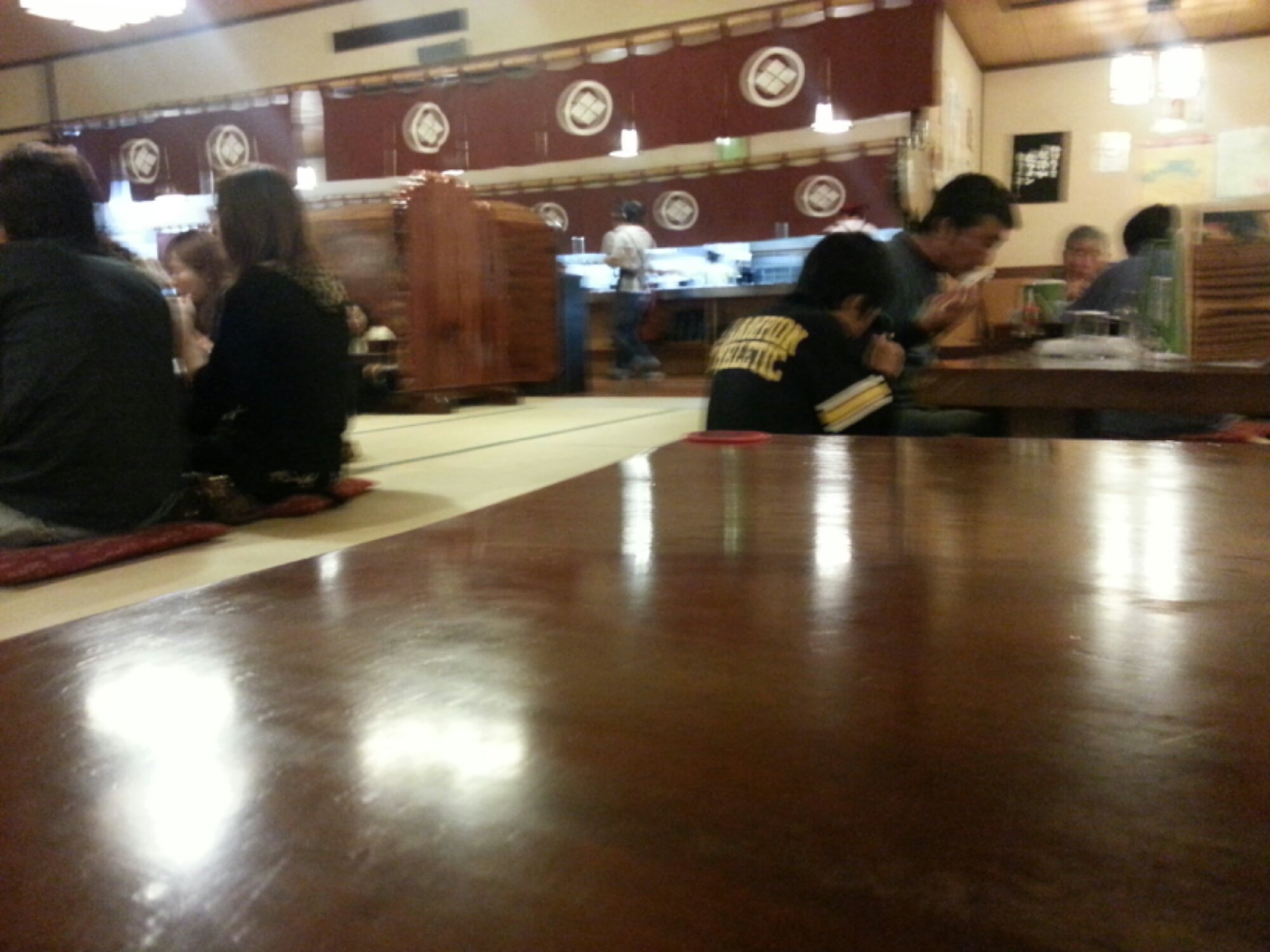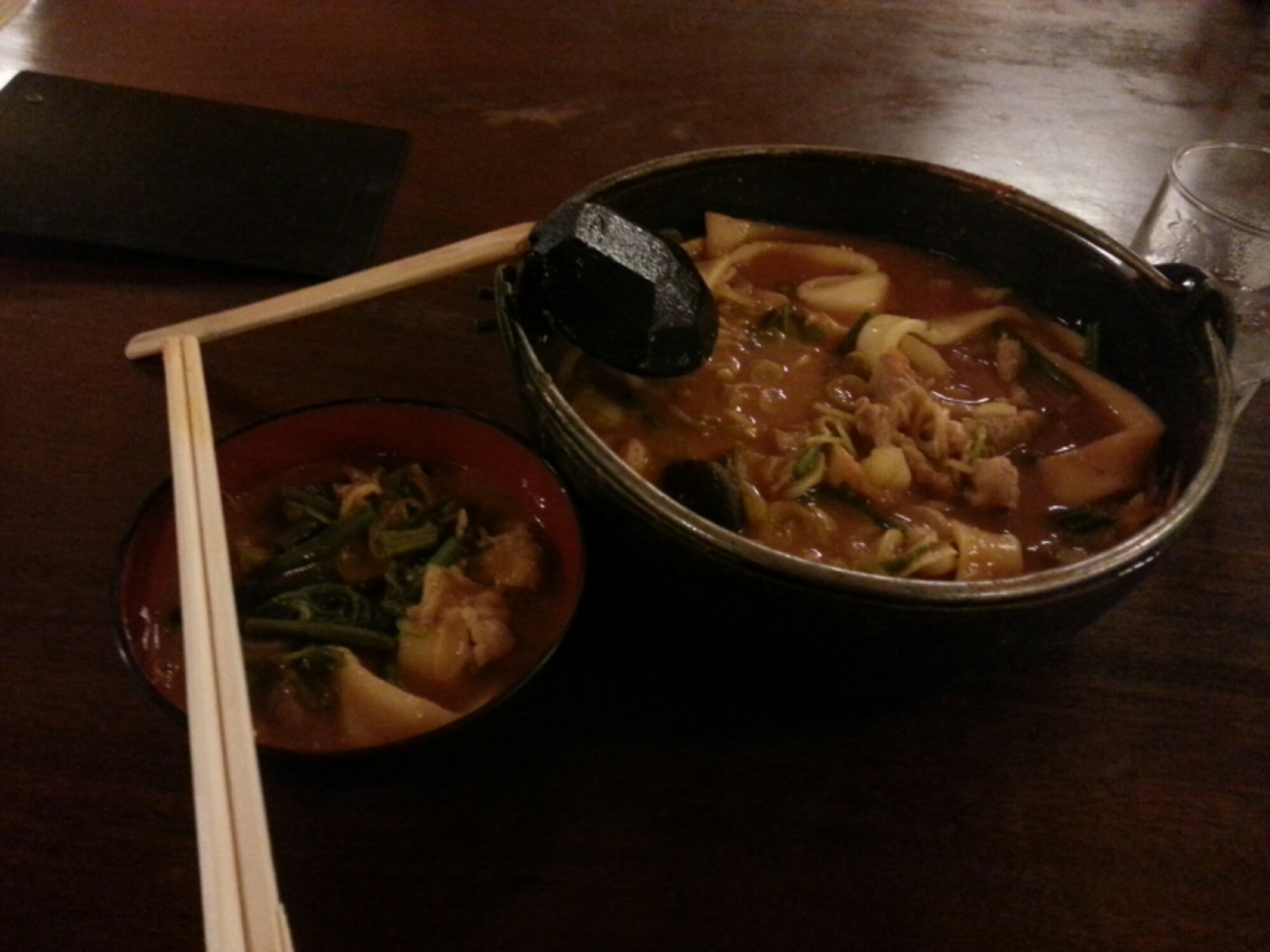 After the meal I walked back to the hostel and just chilled for the night. Like at Nagano, it was nice to be just in a state of relaxation. This time I wasn't trying to run and see 2-3 different locations or sights in the city; I had done my tour of the lake, Fujisan wasn't there and it was night time. The hostel had a bar next door so I went in for some whiskey later in the night. I had a nice conversation with the bartender and two others at the bar about my trip, the food I've had, and baseball, which was always good. And I got to sip on Yamazaki 12 for pretty cheap. My plan for the evening was to sleep early and wake up at sunrise on the off chance that the clouds decided to clear out a little through the night, so I wrote my Nagano entry and then went to sleep.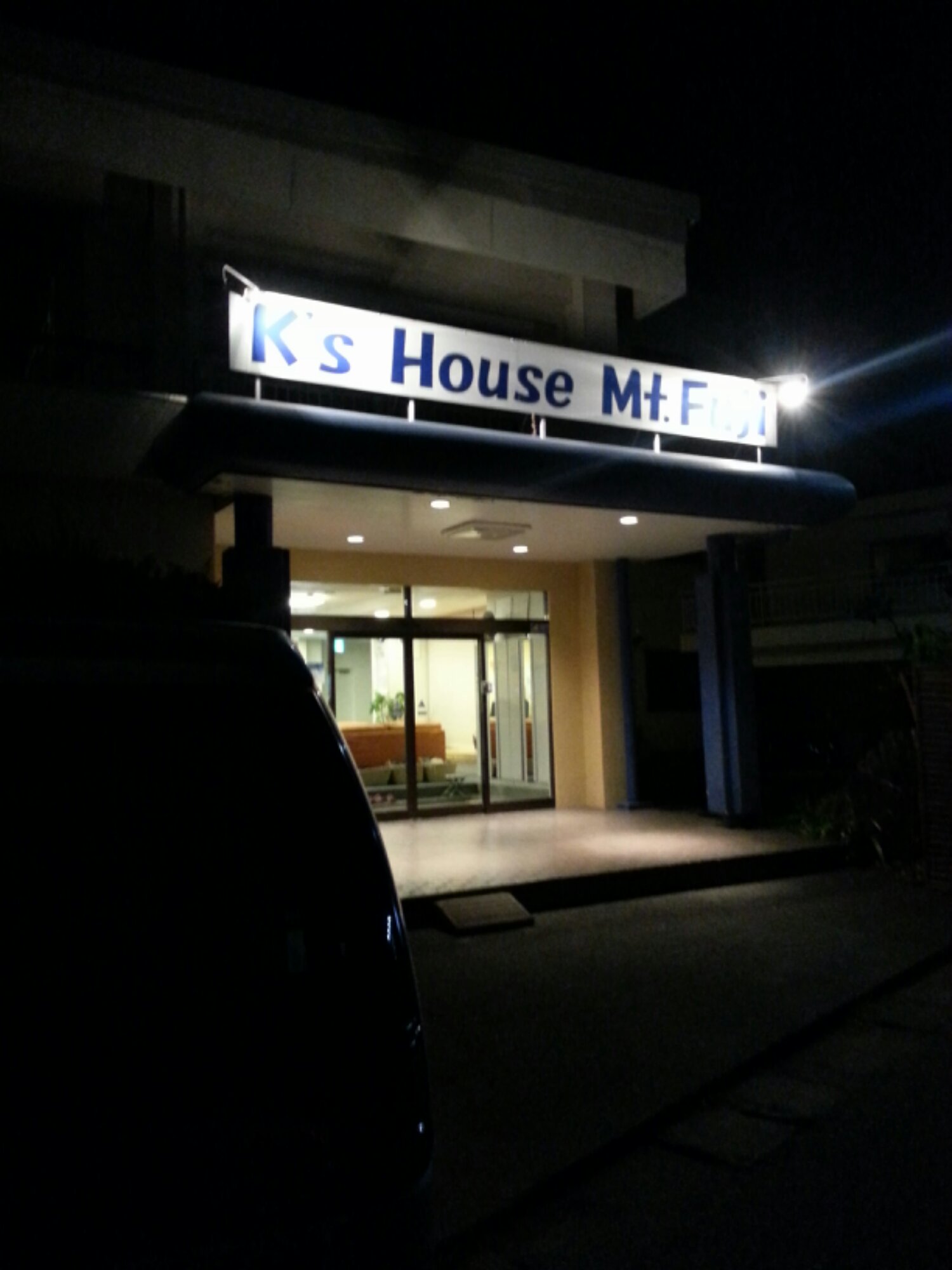 I woke up at 5:45am, and rather than walk outside to look, I got lazy and just pulled up some Mt Fuji webcams and saw that, shit, the clouds were still there. Oh well. I went back to sleep and woke up again at 7am, and decided to go for a run. My Nike Frees have served me pretty well this whole trip; they were great for walking around in general, could handle the weight of me  + my pack and still be comfortable, were good for the hiking in Nagano, and now I was able to go for a run. I went about halfway around Lake Kawaguchi and then went back. The mountain air was crisp and cool, there were very few cars around and there were a lot of people just fishing in the lake and on the shore. It was very chill. I got to about 4.5 miles and decided that was enough and went back in the hostel.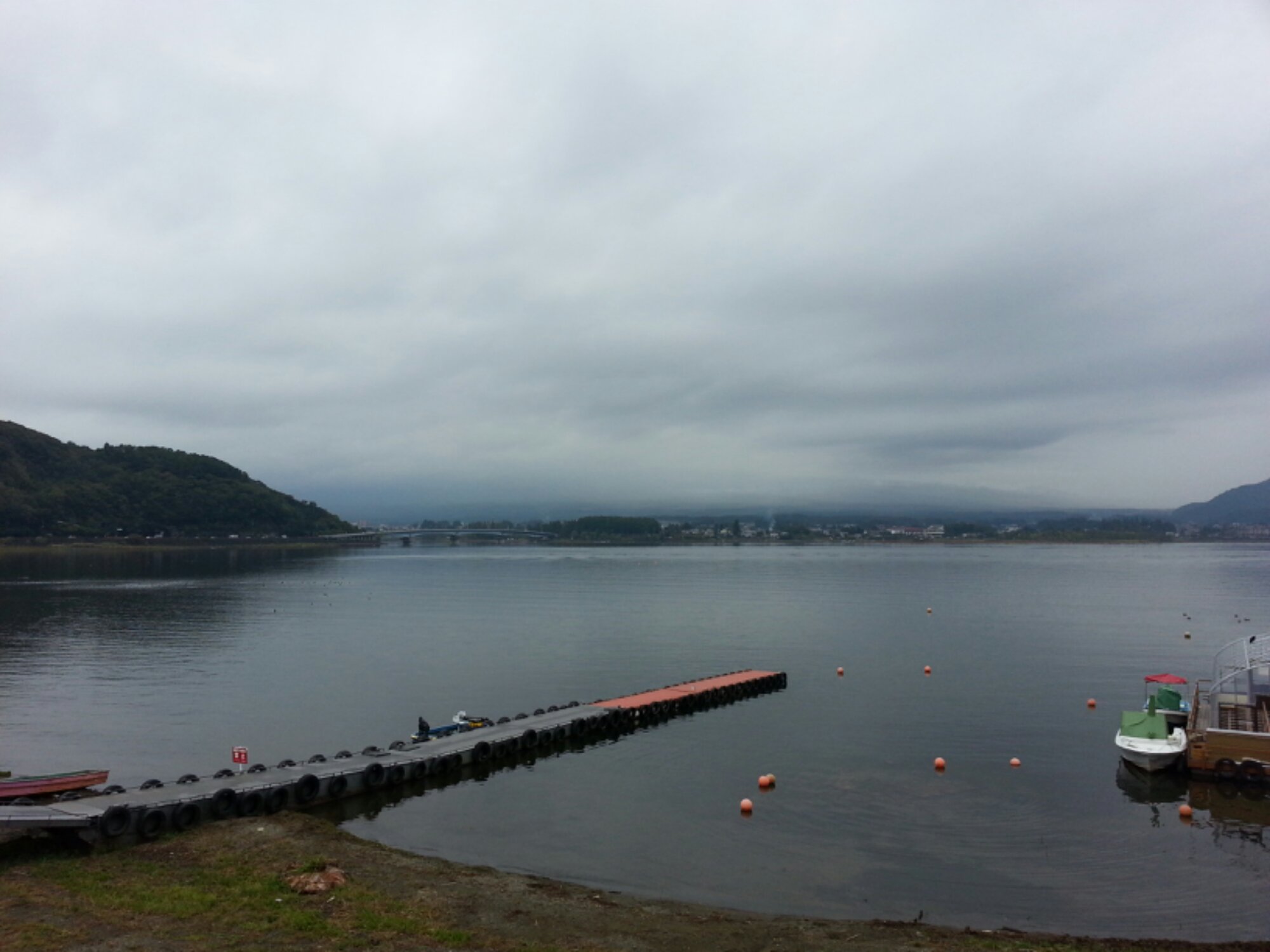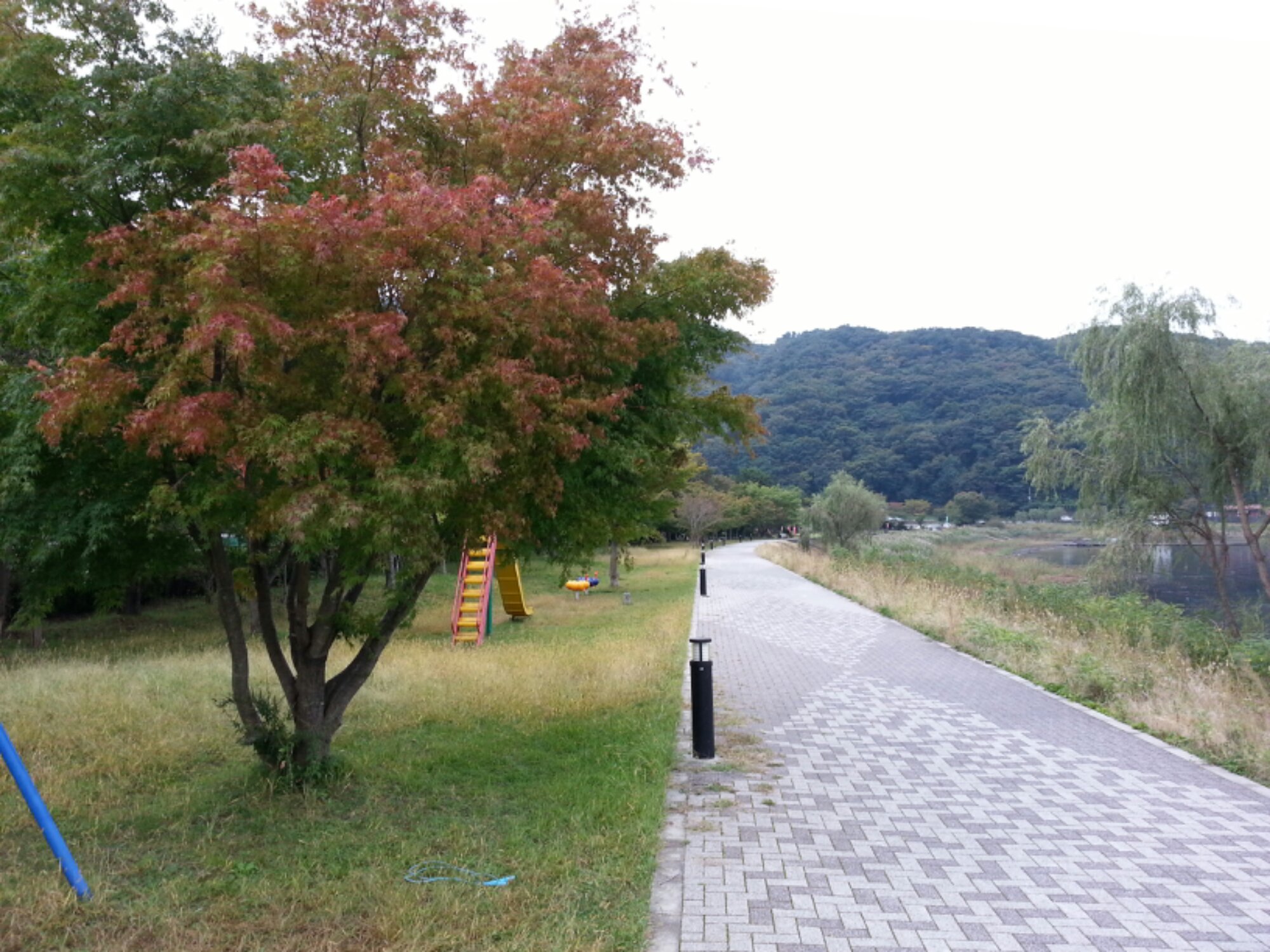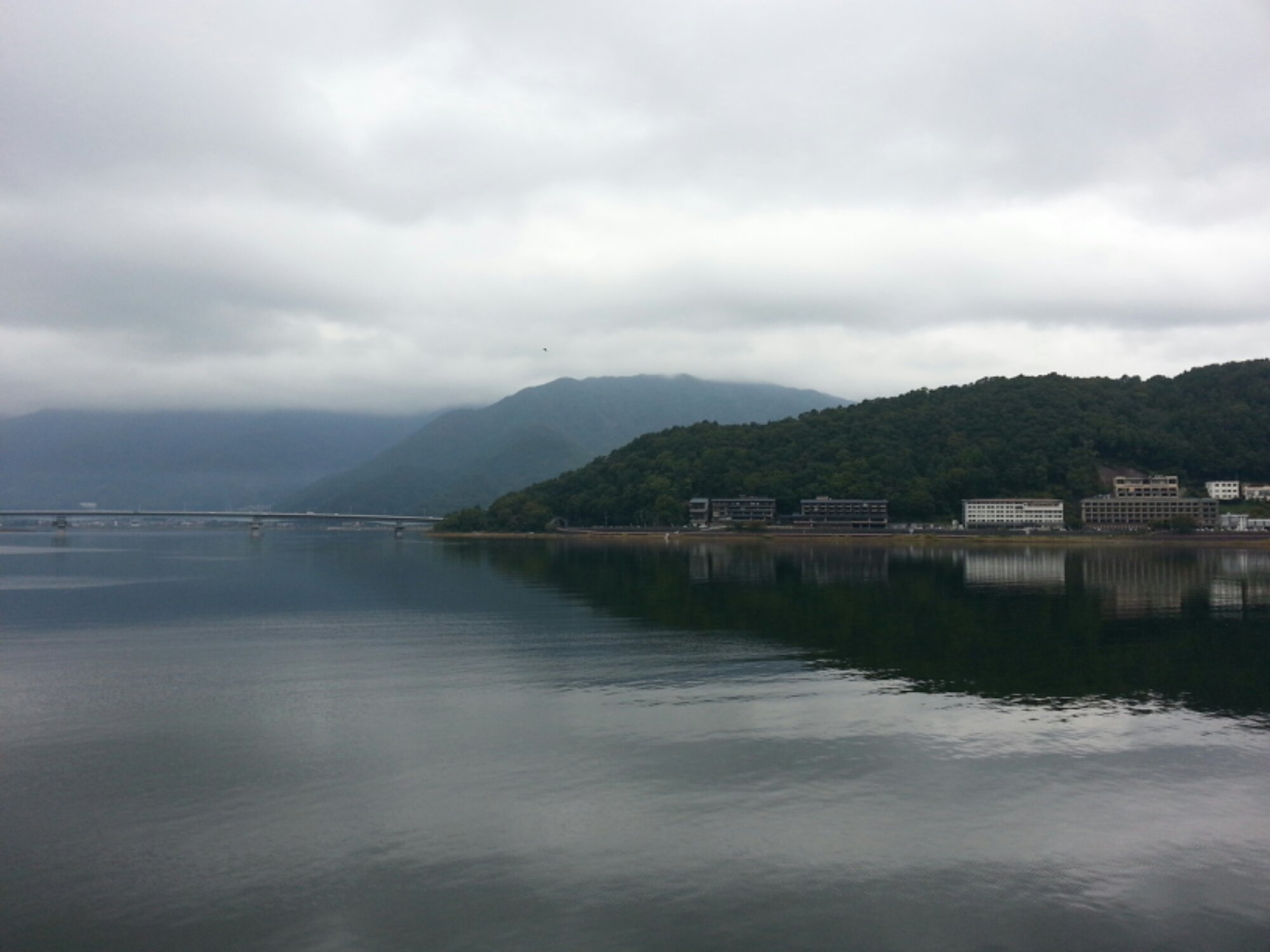 I packed up my stuff and signed up for the shuttle ride back to the station; I was going to stay longer if the mountain had a good view but there wasn't much else more for me to do. I considered doing a trail hike on one of the viewpoint mountains and then the rain hit HARD – I still wasn't aware of the incoming typhoon. Luckily we had rides back to the station instead of walking the 15 minutes. I got back to the station, hopped on the train around 1pm and headed back to Tokyo – final destination.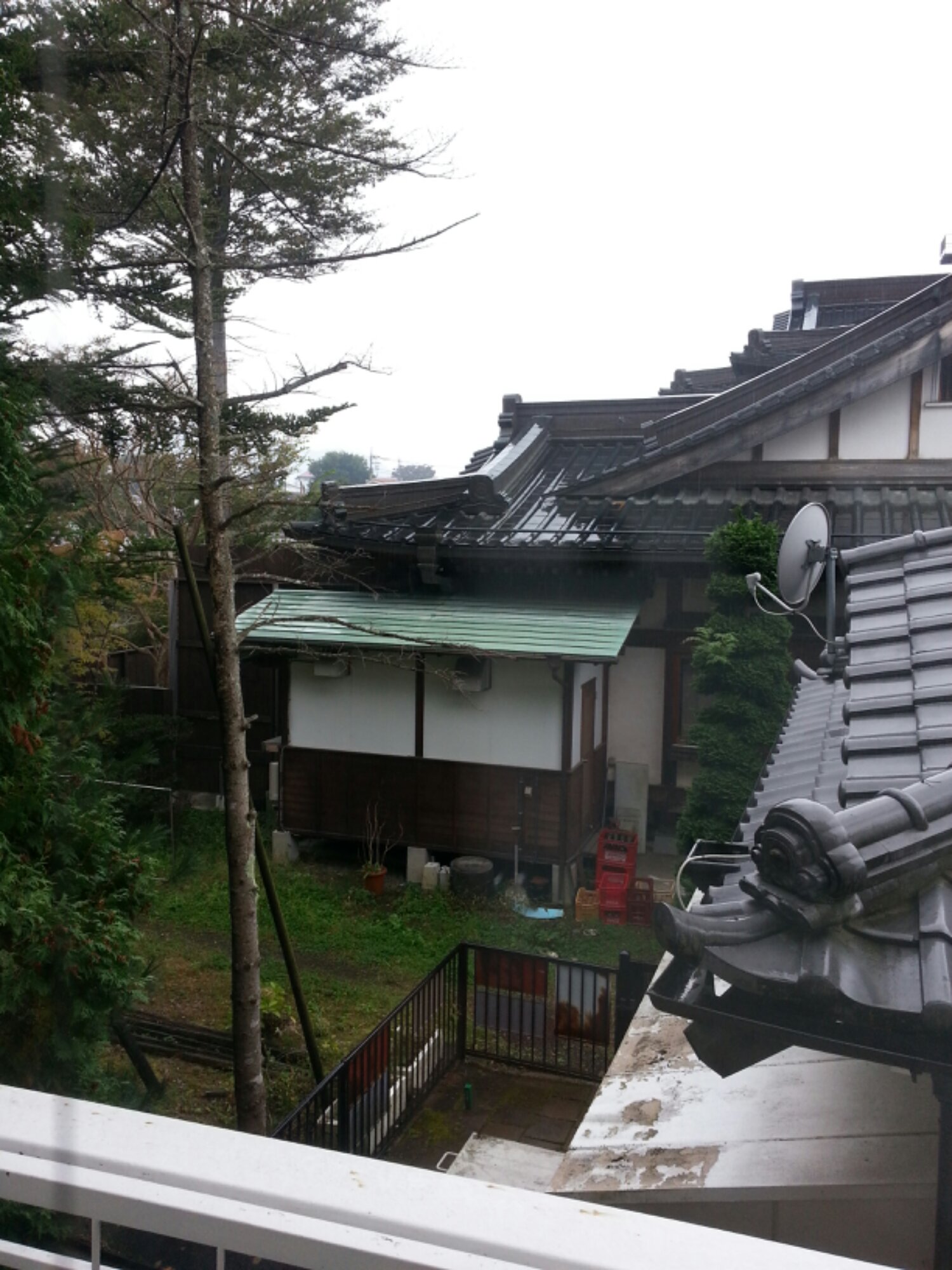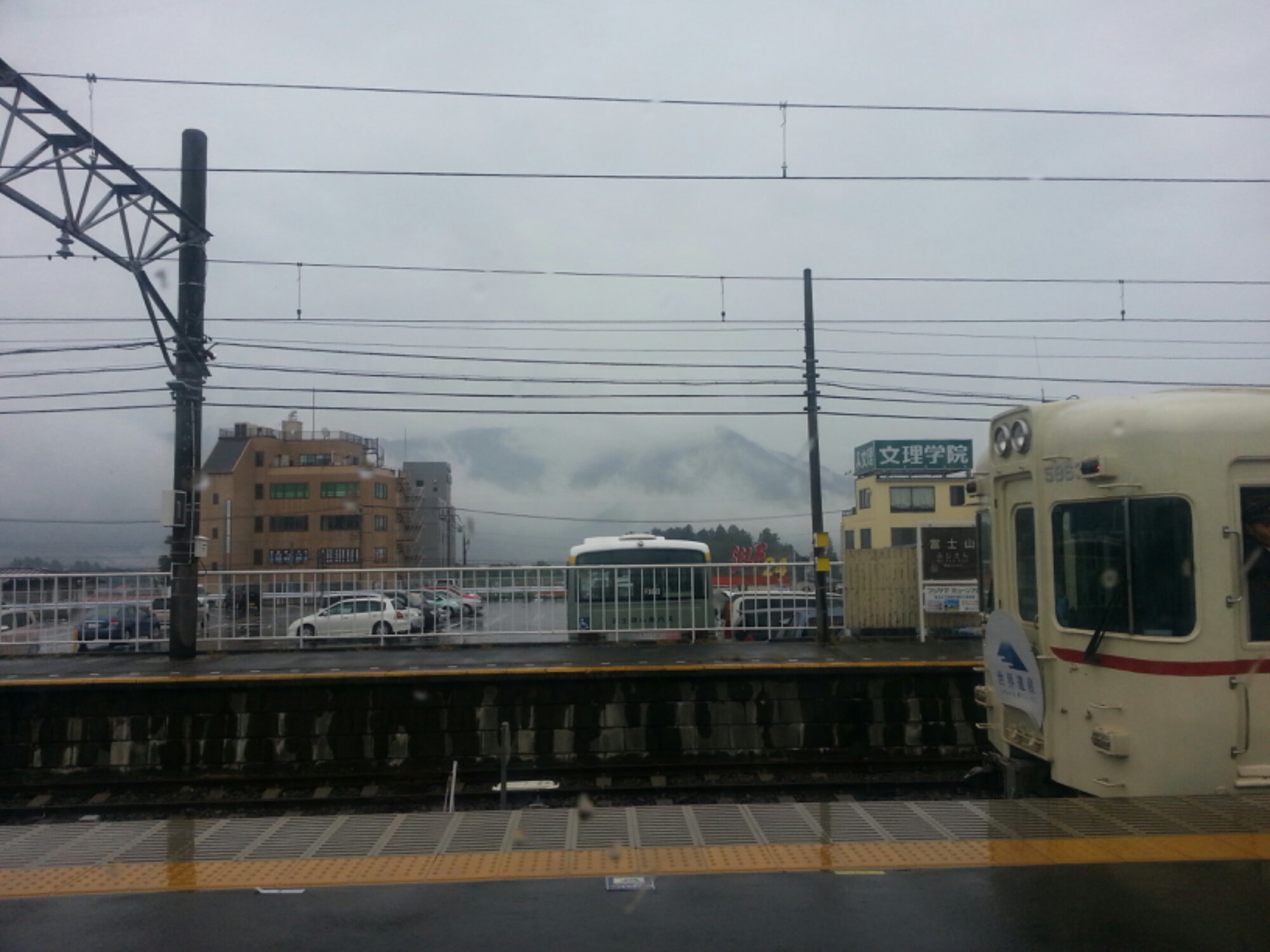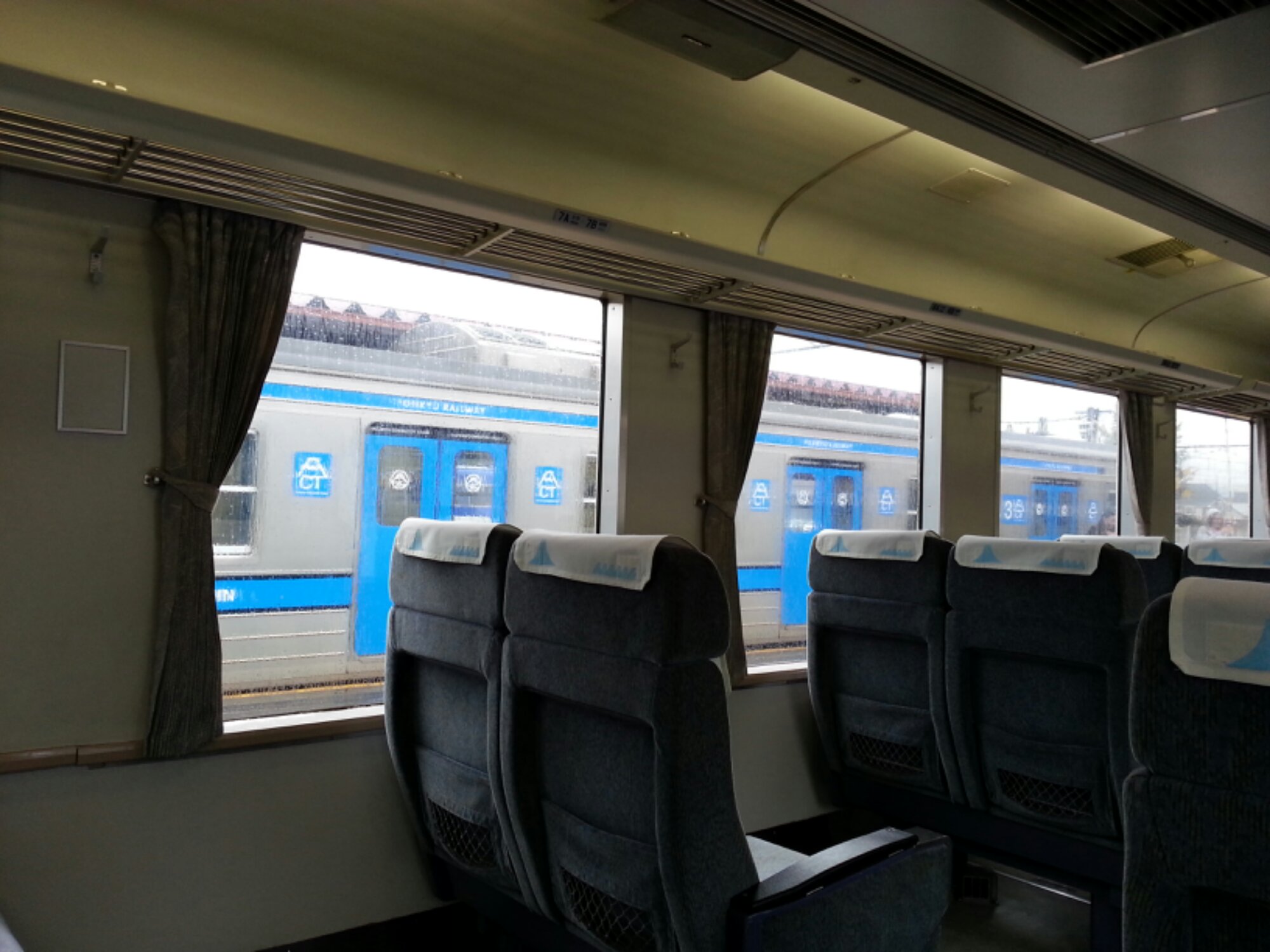 Although I didn't get to see Mt. Fuji in all (or even part of) its glory, I still really enjoyed the area. It was not as serene as Suzaka/Nagano, but it still had the small town feel that took me out of the city life I've known in Japan. I liked the bike ride, considering I hadn't ridden a bike in probably a few years (and realized I'm really bad at it, surprisingly). Most of all it just made me determined to come back and see it in two conditions: 1) clear and with the autumn foliage, and 2) snow-capped in the spring. Those are going to go on my bucket list. So till next time, Fujisan.
459 Total Views
1 Views Today