Tokyo has been my favorite city in the world and will probably be for a long time. Every trip I've had to Japan has included or only was in Tokyo. Its gigantic size, endless areas to explore, bustling 24/7 life and its representation of modern day Japan gives it an awe and appeal that I have yet to feel as much in any other city I've been to. I liked it so much that in 2008 Winston and I took a summer out of our lives to rent an apartment in Harajuku and just live for fun, learning as much of the city and interacting with as much of it as possible.
That in itself was an amazing experience, but it narrowed my experiences in Japan to just this one giant busting city, which is why for this trip I decided to go everywhere else in Japan instead. But Tokyo is unavoidable; whether it be since I'd have to travel through it to get to my next stop, or in this case because for one day this past weekend it so aligned that a handful of friends were in the city at the same time. Justin and Andrea were ending their Japan trip there that day, and Winston had flown in for the weekend. So I stopped through for a day.
As I got back in to the city I remembered why I liked it so much now. Having spent so much time there, it's the one place in Japan that I felt very comfortable being in, getting around and knowing what to do or where to go. I got off the Shinkansen at Tokyo Station, jumped on the Chuo line to Shinjuku, and went over to Justin and Andrea's hotel to meet up for lunch. We ended up going to Maisen, a high-end tonkatsu restaurant that specializes in kurobuta pork; each dish is $15-20 and higher. SO good. very tender pork with crisp but delicate breading.
After lunch we went to Tokyo Station as they both had to head out to Narita, shopped around for candy and then they left. I wandered around the city for a while, went back to Omotesando and then met up with Winston again in Shinjuku. Later that evening we ate dinner and went to a bar in Ginza called "Tinder", which is owned an run by Japan's most famous bartender, Kazuo Uyeda. It was a very nondescript location but was super fancy going inside; there was a 1600 yen sitting fee, in addition to each drink starting at 1600 for well-liquor, and a 10% top surcharge. The draw though is Uyeda, as he personally makes every drink with his "hard-shake" style of mixing that is unique and supposedly draws out the strength of the drink while filtering out the harshness of the alcohol. I just read up on all this afterwards, but it seems interesting and the drinks were definitely excellent. Pictures of Uyeda-san were not allowed. Here's an article about him + video.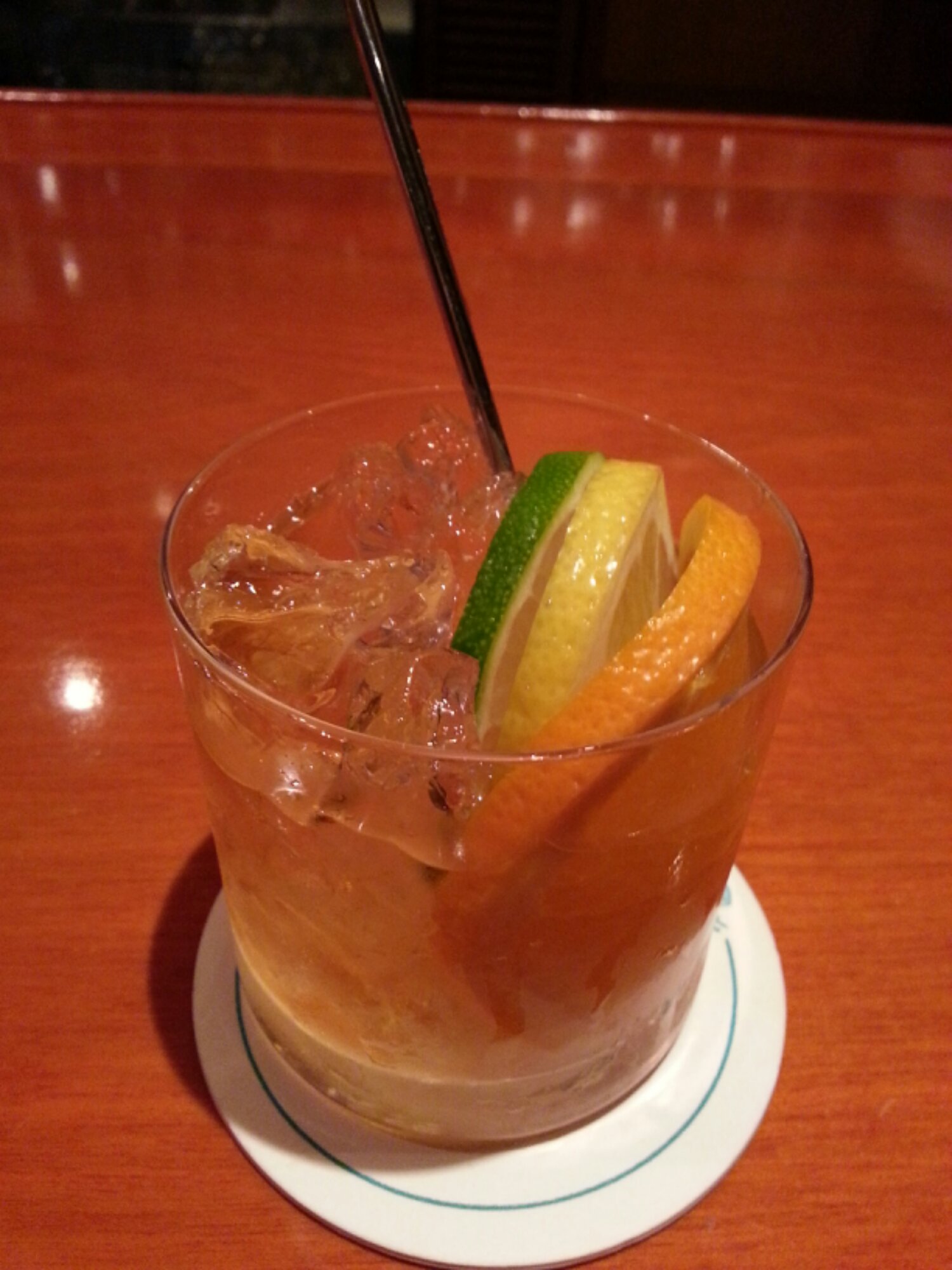 After the bars we met up with Winston's friends and went out clubbin to Ageha. You have to take a chartered bus out to the club since it's in Chiba, and they take you back afterwards. It seems as though all the popular places we used to go 5 years ago are still popular; seems strange to me given how short-lived fads and such are in Japan. Anyway, the night went on, we stayed out till 6am and I forewent going to Tsukiji for sushi afterwards and went back to sleep instead (I regret that decision now). My train out to Nagano was at 10:30am so I slept only a few hours and went back to the Shinkansen, possibly still drunk and certainly in line for a nice hangover the rest of the day. I knew Nagano was going to be very calm so it was just what I'd need.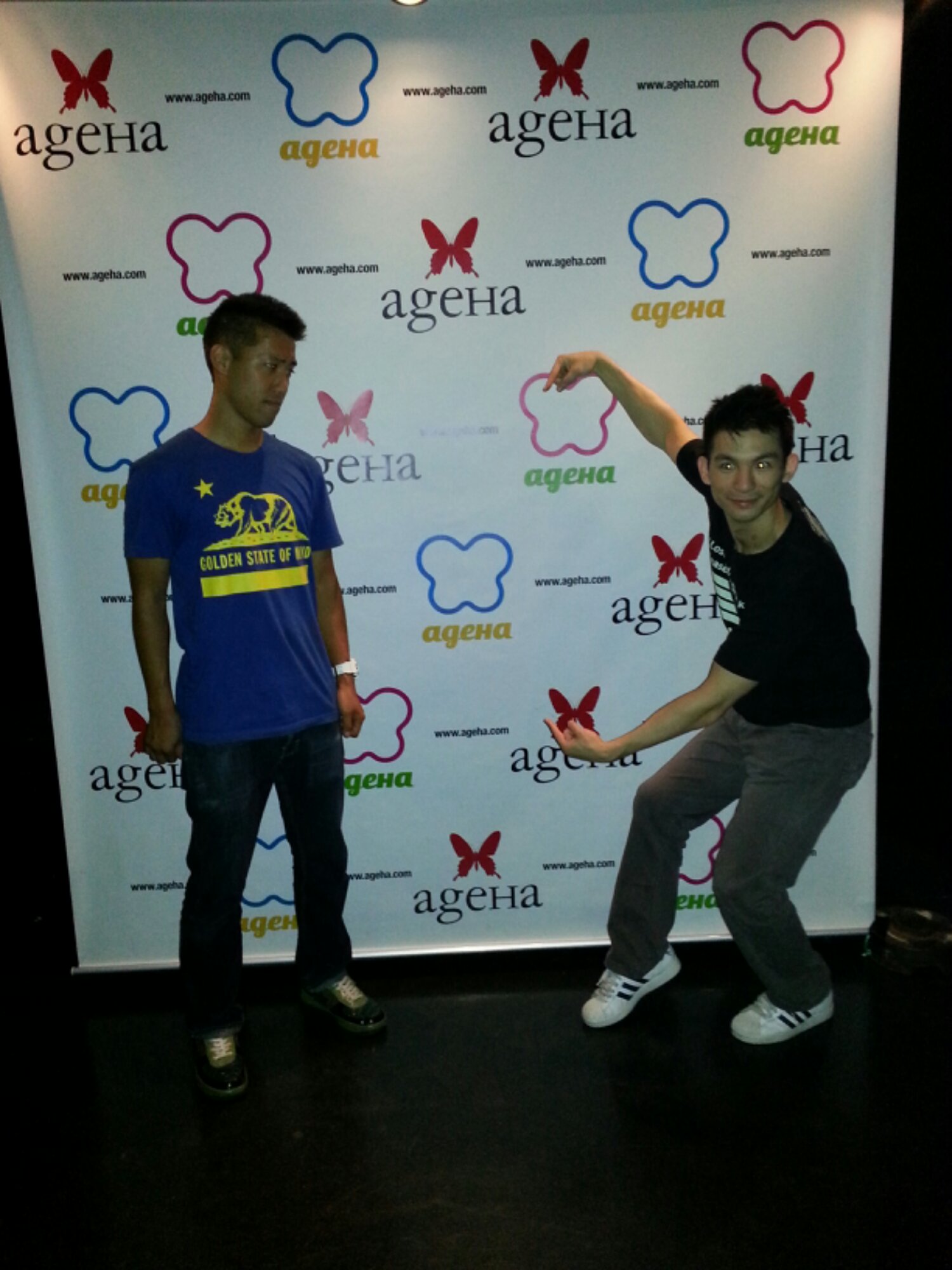 Alright, that was Tokyo. I didn't do my usual Shinkansen update on it yesterday since I was dead tired and slept the whole ride instead. Next, Nagano!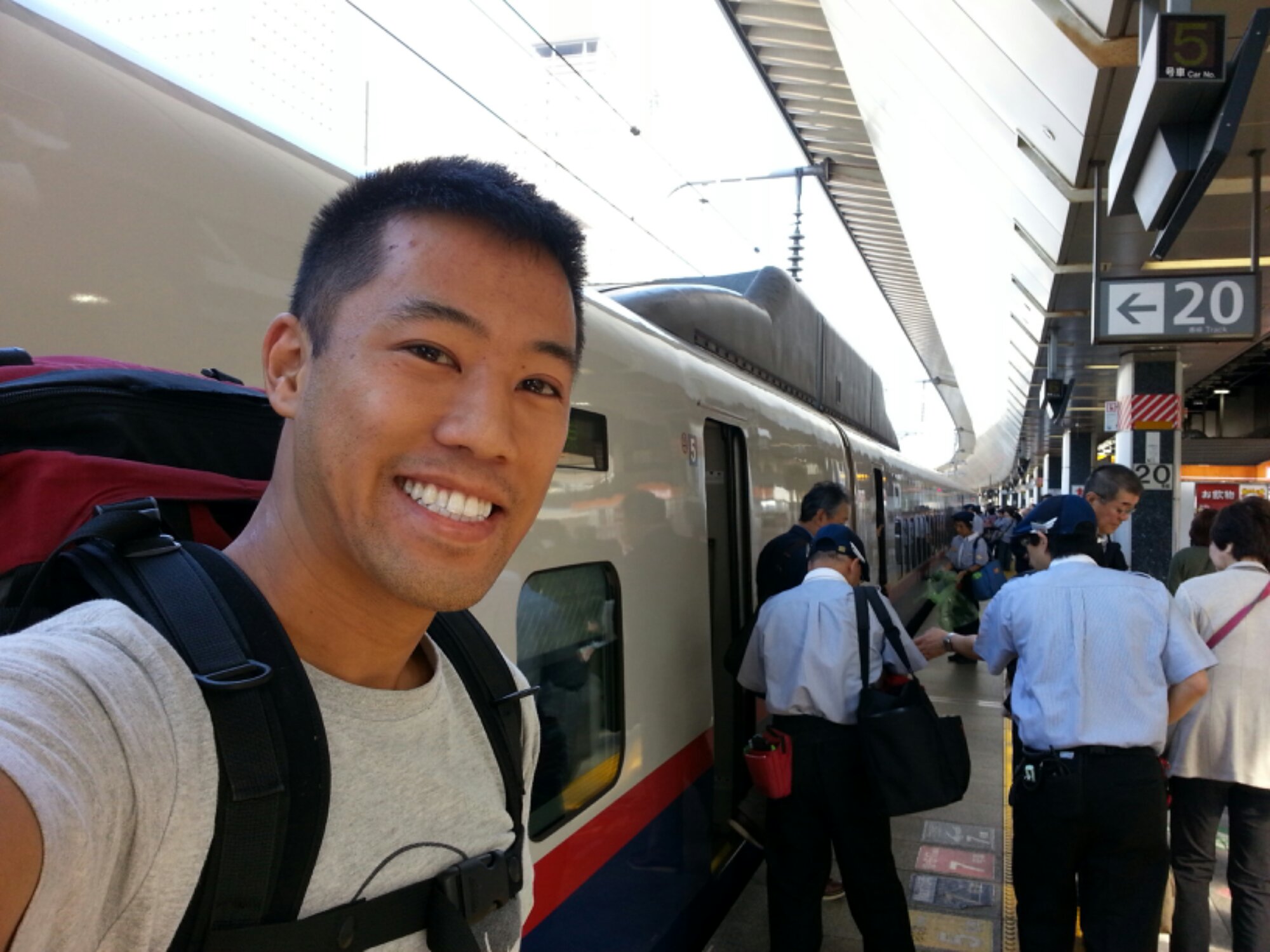 226 Total Views
1 Views Today